How to Open a VR Theme Park or Virtual Reality Arcade

8 Steps to Opening Your Own VR Room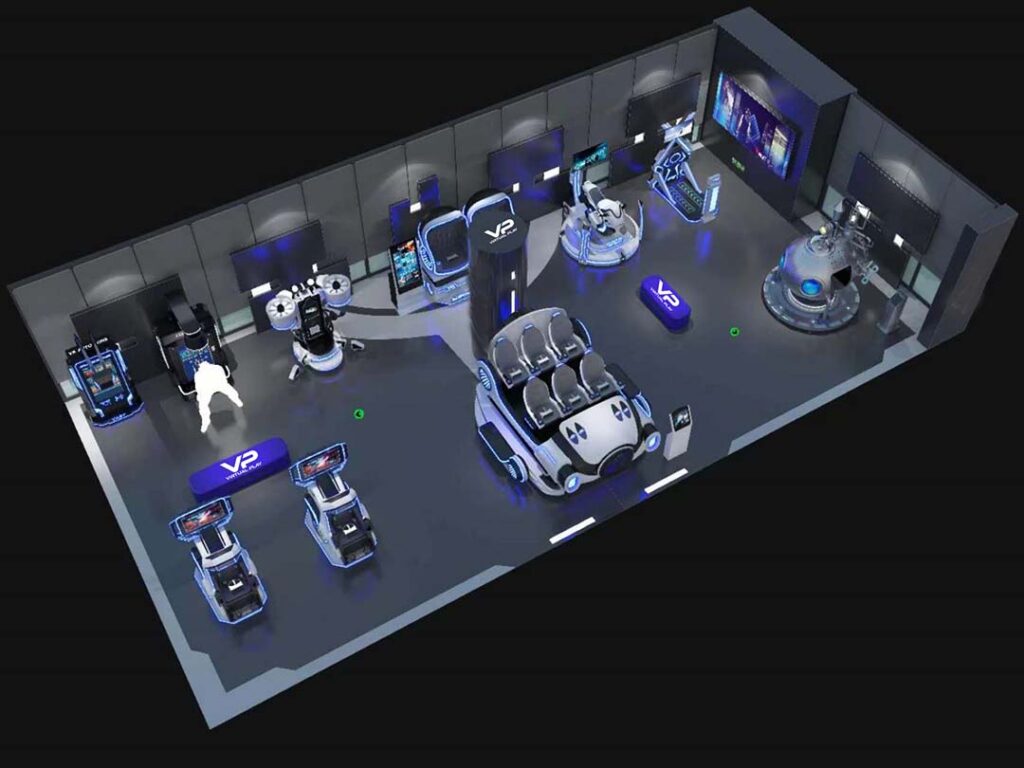 Interior design and aesthetic appeal
A good atmosphere is truly important to a satisfying customer experience. When it comes to a VR arcade room, where futuristic content fills the simulators and machines, the interior design is crucial in creating an equally avant-garde and energetic environment. It's essential to convey a sense of excitement and innovation through the design of the space, further enhancing the immersive experience for customers.
Make your place cool To achieve an avant-garde and energetic environment in a VR arcade room, consider incorporating neon lighting in an innovative way, gaming-themed graphics, and vinyl materials. If you need support, Virtual Play has experienced designers with a knack for creativity in this regard. Additionally, dynamic ambient lighting can be added to the space with the help of our partner, Starlights, who always provides great solutions.
Remember that for some VR experiences it may be necessary to create separate cabins even with soundproofing. Finally, remember that VR game simulation stations generally have different carpets than transit areas.
As an innovative entrepreneur with assets in multiple entertainment companies, Salvatore Papa is the founder of PlayZone Franchising, Virtual Play, Starlights, and SPStudios' Finanza Facilitata Facile. As the author of three books and a tutor for the National Microcredit institution, my recent focus has been on establishing a network of entertainment rooms featuring Virtual Reality technology. My goal is to transform these spaces into vibrant gathering places for young people and families, fostering a sense of community and social engagement.