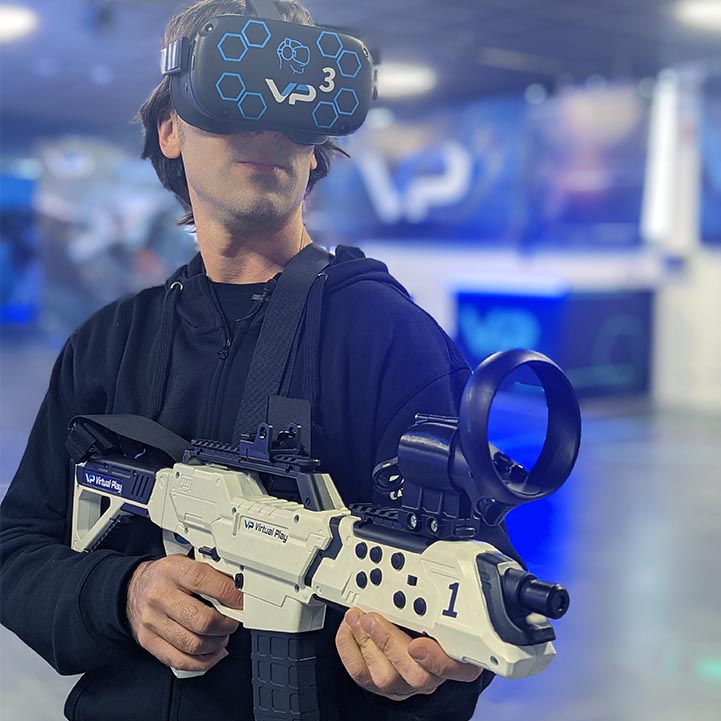 extremely realistic experience
It is the most exciting and incredible adventure on the edge between real and virtual. Embrace the Technological Marvel: Unlock a VR Experience Like No Other, Beyond Imagination!
→ 6 Players
→ Absolute Freedom: Unleash Unparalleled Movement, No Backpacks or Cables Holding You Back
→ Player VS Player mode
"Welcome to the age of Virtual Reality!
Step into the Extraordinary: Immerse Yourself in a Parallel Realm of Unparalleled Experiences with our Revolutionary Free VR System Break Free from Boundaries: Unleash Your Imagination as Your Senses Soar Beyond Physical Limitations Seize the Opportunity to Become a Star in the Future of Entertainment: Don't Let this Remarkable Journey Pass You By
Starting a business with this popular and fun attraction has never been so easy, profitable and desirable.
Strengths of Free Room Arena
It is not reality, and the conscious mind is aware of it. It is Only Reasonable to Acknowledge the Illusion, Yet the Eyes, Senses, and Emotions Unite to Create Profound and Undeniably Authentic Experiences.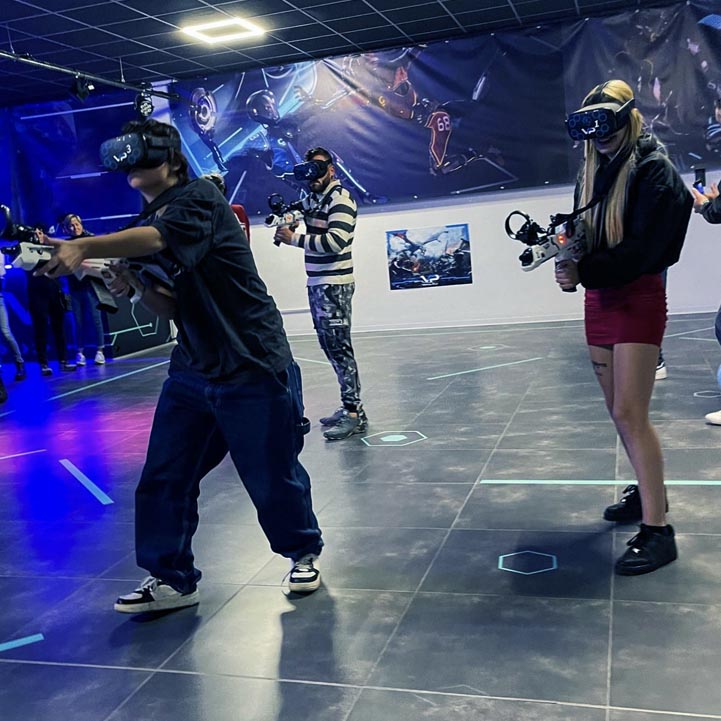 CREATE YOUR OWN ADVENTURES
It is the most advanced gaming software in the world
Unleash Your Creative Autonomy: Craft Unique and Intuitive 'Game Maps' with Endless Customization Possibilities using Our Revolutionary System
Each time the adventure will always be different and more exciting! It's all already available.
Simply put, you will never get tired of trying it and bringing it back!
Creative Software
Create your own original and always different adventures
Management software
Keep all game and business parameters under control
VR equiments
6 technological rifles equipped with sensors, recoil effect and charge indicators
Oculus Visors
6 Cutting-Edge Oculus Quest 2 Headsets, 6 Controllers, and Additional Batteries for Uninterrupted Adventures
Complete Server
With 7 gaming PCs, monitors, WiFi transmission system and management software
MultiPlayer VR
Build Lasting Loyalty: Forge Tournaments and Competitions with Teams of Up to 6 Players
5 good reasons to invest in the virtual entertainment sector
The moment is the right one and the market is the right one. Are you the right one?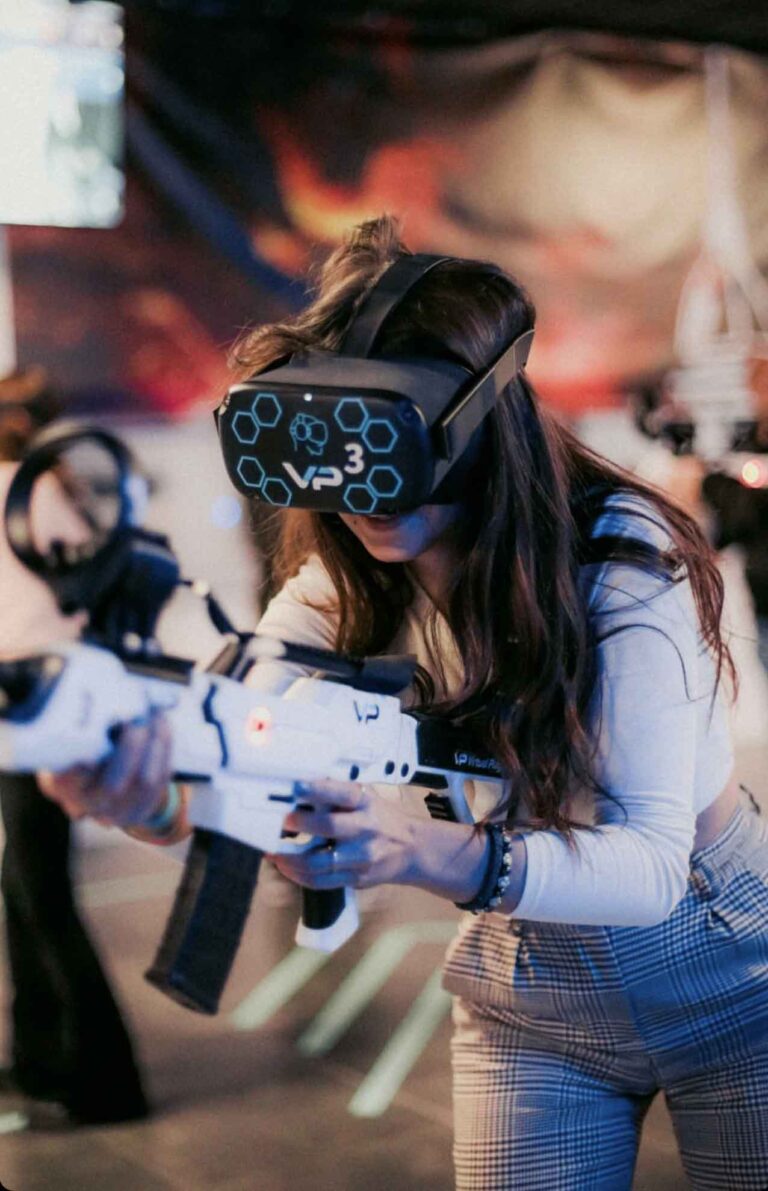 Why choose Free VR by Virtual Play
You will have a huge space where you can move freely and challenge your friends in teams of up to 3 against three or all against the game (PVE\PVP).
Free vr arena from the world
It won't just leave a unique and lasting impression on your employees or collaborators, but it will also be an enriching educational journey. In fact, it is suitable for corporate events with the aim of increasing the team's soft skills. Areas of particular development: Communication, Teamwork and Leadership.
How is it going for those who have already invested in VIRTUAL PLAY?
We will be your best allies
At 11.00 pm our hall was full with queues for all the attractions: a real disaster! Arena sold out from 17.00 to 03.00 at night with people who gave up because they had 2 hours to wait. This is allowing us to create customers for every day of the week.
The success of my format can be attributed to my intuition in merging my culinary expertise with my passion for gaming. By bringing these two elements together, I was able to create a unique and innovative concept that resonated with customers. SP Studios allowed me to create something much more impactful.
You are about to choose a partner who will support you in the launch, growth and development phases
Shall we open Free Vr Arena together?
We believe so much in this business that we are willing to invest in it together with you!
Want to know how to become a partner?